"Creating a router that is able to adapt to the user's preferences and living space and fits in their daily life as seamlessly as the technology it provides."

– vision
The target user group are Millenials, who typically have a stable income, settled into a home and have started a family. The router should fit into a variety of homes seamlessly but still allow for customization depending on the size and decoration of the living space. Production of the design is planned to be in 5-10 years.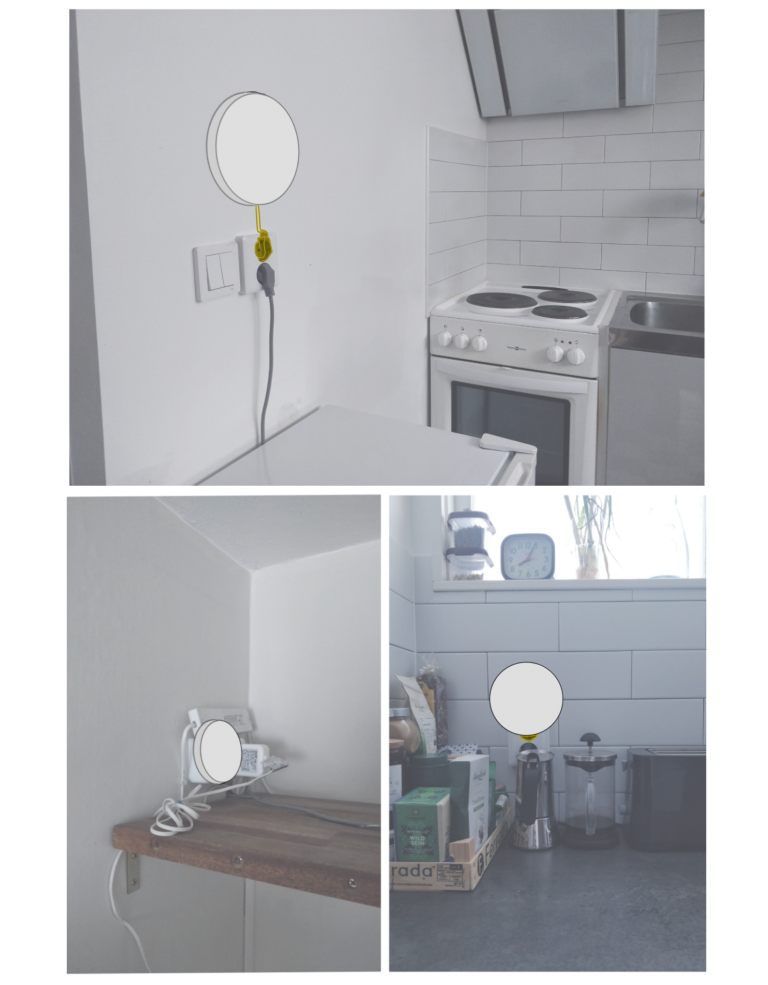 The ideation for this course was based on the fishtrap model. The drawings below show form generation for a modular 3-part design.
Detailing. 4 Lan ports, 2 buttons (on/off, reconnect), retractable charger and connecting interface.
The three parts, or modules are a different size hierarchy. As the extender needs to be connected to a power outlet, it acts as the base of the design. A part of adaptability is that the main router can be hung onto a wall, to save space and increase signal range. Due to the wall placement, the design is very front-focused, with three overlapping circles forming the basis for the three parts. The triangular base is angled towards the center of mass of the whole design.
The color scheme of the router is monochromatic. In this case it is green, but since it is meant to blend in the color scheme should be customizable to the user. A monochrome scheme ensures harmony since the router is already more visually complex than typical routers on the market.
Final modular router design
The router's form and perception was evaluated in a study with the target demographic using a semantic scale and repertory grid. This router was compared and contrasted with three other router concepts.
The router was perceived as visually complex and multifunctional, as intended. The perception of space-efficiency was not met as intended, where the image used in the study may be a factor too.